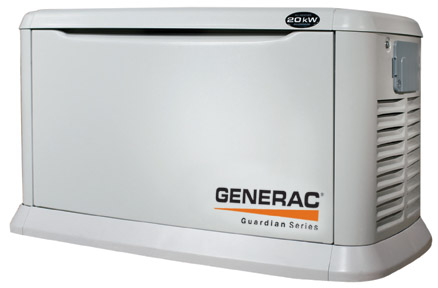 Guardian Series 8kw to 60kw
Generac's OHVI® engine, specifically designed for generator use, provides the reliability needed to power through the most severe weather outages. Delivers best-in-class power quality with less than 5% total harmonic distortion for clean, smooth operation of sensitive electronics and appliances.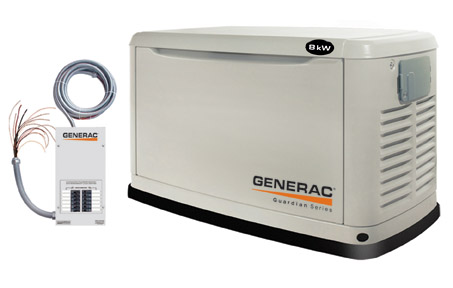 8 kW Generac Guardian Series w/ATS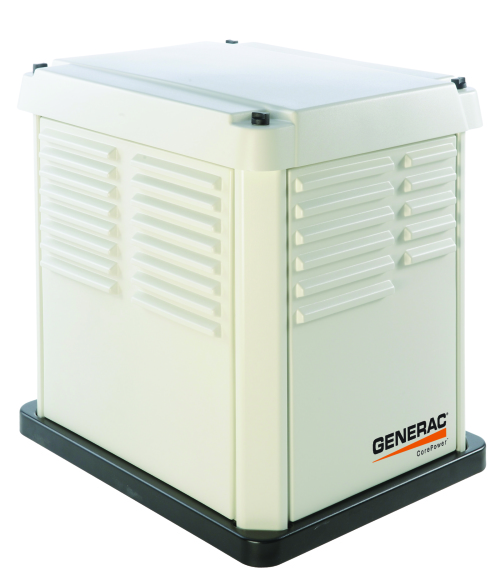 7kw Core Power Generac Generator
The powerful Generac OHV engine is designed for reliability and incorporates splash lubrication for long life. Features easy fuel conversion to run on your home's existing supply of either LP or natural gas. Features LED status and fault indicators for easy monitoring.